Let APR Help Your Business Get Back on Track
The following is a list of items and tips you can use to analyze your current internal procedures. These internal procedures coupled with our proven collection system will get you well on your way to improved profitability, and better relations with your customers.
Want to know more about how a collection agency works for your business? Hit our FAQ page to learn more about collection agencies and how companies like APR help businesses, stay in business.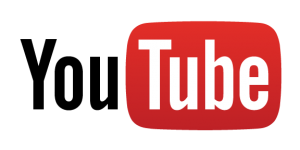 You can also check out our YouTube page for dozens of educational videos to help you improve your cash flow.
Have Clearly Defined Credit and Collection Policies
Who does and does not get credit
Upfront Terms; C.O.D., 10 days, 30 days, Etc…
Welcome Letter
Agreements with Signatures over handshakes and promises
Outline Work to be done
Detail Costs associated
More effort up front, less effort later
Request Payments at time of service
Get a signed credit application with all requested information: name, address, phone numbers, references, etc.
Invoice Promptly and Bill Consistently
Be Consistent in your efforts
Do not be sporadic in billing
Consider every 2 weeks instead of monthly
The more relaxed you are, the more the customer is
Customer service/invoice follow-up
How are things?… and by the way…
Use Address Service Requested
Have a systematic follow-up plan
Know what to do and when…no guessing
One Size Does NOT Fit All
Different industries have acceptable procedures
Certain clients may require exceptions to your policies
Know and detail terms up front
Train Staff Properly
Consider Outsourcing or Using American Profit Recovery Party Sooner
Early Intervention is key in recovering bad debt
A 3rd Party collection agency can be more diplomatic
Low cost (often times less than working internally)
Often times more effective than internal efforts
There is a Psychology to collecting bad debt
Can Eliminate or reduce number of accounts that would go to traditional collection agencies or attorneys
Just Let Go…!!!
Even if you have the best procedures in place some will not pay
There is a time and place for collection attorneys or agencies
In the end you may have to possibly write-off some past due accounts
No need to continue to spin your wheels