How do I get another business to pay me on time?
Extending credit to others in a business to business environment creates risk that can be damaging to your company and your bottom line. But how do you work with your customers in tough times? Do you shut them out or do you work with them?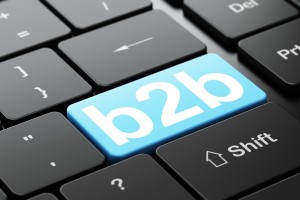 Give American Profit Recovery a chance to work with them. We work with a variety of B2B clients including distributors, suppliers, contractors, advertisers and more. Our system helps get you paid and preserve future revenue.
Sometimes all it takes is a little outside help to get customers current or to come up with a solution to a payment issue. So we're here as an extension of your internal credit department, getting you paid for what you provide and getting your receivables back on track.
Why APR is a Great Fit For B2B Companies
We offer our low-cost collections system that keeps our services affordable
Our APRweb℠ feature keeps business owners and operators in charge of their accounts online 24/7
Expert consultants are available with experience in a myriad of industries to find solutions to your accounts receivables
We have the best customer service reps in the business
Total diplomacy and tact when contacting your customers
Our respectful Tier II system is offered to retrieve monies owed from stubborn or dormant accounts
Extending credit to another business is a risk, that's why APR is devoted to helping you and your company improve your accounts receivable program and get more money in the door on time.
Your team has worked hard to attract and keep your customers. Let American Profit Recovery help you get paid quicker and be part of the team that retains your customers. Contact us today!