A Collection Agency That Keeps Your Practice Financially Healthy
If your patients are entitled to full recovery…aren't you? If you're a medical or dental practice looking for a collection agency that understands your needs and the delicate nature of medical collections then look no further than American Profit Recovery.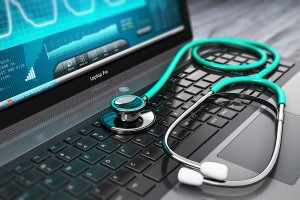 We have been endorsed by many medical and dental associations that advocate for the health of your practice. And there's a reason; Effective and diplomatic collections. There is a fine line between care and collections and we understand how sensitive the relationship is between doctor and patient; our systems are built around the need for that diplomacy.
APR has years of experience and is comprised of a team of experts with professional knowledge of medical collections and dental practices. Since 2004, our clients have seen impressive results. We have years of experience in resolving medical debt issues for small family practices as well as larger clinics with multiple doctors and/or dentists.
APR will free up valuable time, allowing you and your staff more time to manage and care for patients.
We are an award-winning collection agency, who knows exactly what it takes to get your patients to commit to a resolution. We employ college-educated team members and resolve debt diplomatically to ensure your patients are treated as well as you would treat them.
Call us now and let's get your medical or dental practice back on the road to recovery.