A Professional Collection Agency For Professionals
If you provide any type of professional service and are having issues getting paid on time, we have the answer. Professionals ranging from CPA's, law firms, real estate appraisers, civil engineers and a whole host of others have experienced new levels of profitability when partnering with American Profit Recovery.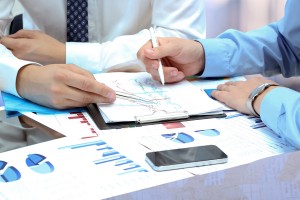 Like many in the service industry, we understand the delicate nature of your relationships with your clients. In many cases you are on a one-to-one relationship with them. So, being tactful and diplomatic in getting them current in their obligations to you is a top priority for our team and a principle we were founded on.
APR will represent your business in a professional manner to maintain client relationships and to keep your reputation in the community and among those in your industry intact.
We also give you, the professional, more time to focus on clients while we pursue your overdue accounts in a tactful manner. The feedback we get from our clients is that they would much rather be billing for their time than having to pursue already billed time. This also equates to a cost savings for your company with more time spent on day to day operations and seeking potential clients rather than chasing down late paying clients.
Call today and let us show you how your firm can profit from our difference!