A Collection Agency That Makes You a Priority
If you're a contractor, plumber, electrician, service heating and cooling or operate a business that builds or fixes anything, you know it is critical to get paid on time in order to stay in business.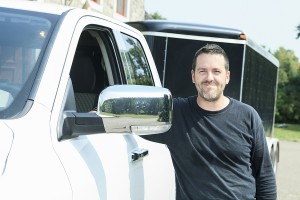 From payroll, materials and sub-contractors and more, your own expenses won't wait. So why should you wait to get paid?
One thing we do understand; cash flow is king and you must receive compensation for services rendered with homeowners and businesses in a timely manner. This is especially true when you have assisted them in an emergency situation.
And while you might hesitate to use a collection agency, American Profit Recovery can settle accounts by making your businesses' invoice a priority with customers while using respect and diplomacy to maintain strong customer relations. We assist in accounts receivable procedures leaving you and your staff more time to manage day to day operations and pursue new customers.
As a business owner you work hard and put in long hours daily servicing customers, leaving little time and energy to chase overdue accounts. Our diplomatic and strategic approach to settling accounts keeps customers on track with you and keeps you, the business owner out of the red.
Let us show you how we can make a considerable difference in your cash flow. Contact us today and speak with one of our experts.