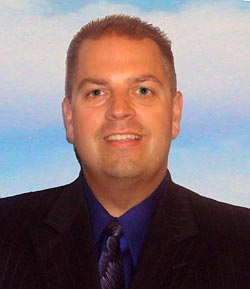 Jeff Spurgess is one of the cofounders of American Profit Recovery (APR) and excels in systems management, systems automation, operations management, recruiting and training, marketing, vendor relations and strategic planning. Jeff started in the accounts receivable management industry in 1992 and entered management in 1994, bringing years of relevant hands-on experience to APR.
Jeff's been and continues to be actively involved in most areas of the company as well as the Executive Management Team since the company began in 2004. Prior to APR, Jeff received a Bachelor of Arts degree in Finance from Central Michigan University leading to a position as a Regional Branch Manager at Transworld Systems, Inc. (TSI), a subsidiary of NCO Group, Inc. With TSI, Jeff was a top performer whose diligence, leadership and expertise yielded results that far exceeded company expectations. This resulted in the lowest company turn over along with driving annual revenue from $1.8 to $3.5 during his tenure.
He continues to challenge the way the company and industry works by adding technology and focusing on customer service for both consumers and clients. Since starting APR, one of Jeff's main focuses have been helping in the design of new-softer approaches to assure consumers are being treated with respect which have resulted in increased results for the company's clients.