Do you know the truth about debt collectors?
Do you feel you know what a collector does?
Oftentimes we find that many people are unaware of certain facts about the collection industry and are even surprised when they learn more about the industry and the people that represent that industry. But don't worry, we are here to tell you some of the things you may not be aware of when it comes to the collection industry.
Collectors and consumers can have cordial and productive discussions
In many cases a conversation between a debt collector and the consumer is respectful and at the same time productive. Debt collections has changed over the years. If you've seen nightly news shows over the years you've seen profiles of people being mistreated.
That is not the case anymore.
While the job of a professional collector is to recover money owed to a business, part of that process is uncovering the reason for the delinquency. Understanding a consumer's situation can only be done with respectful dialogue and trust between the collector and the consumer. The days of the pushy debt collector demanding full payment are over.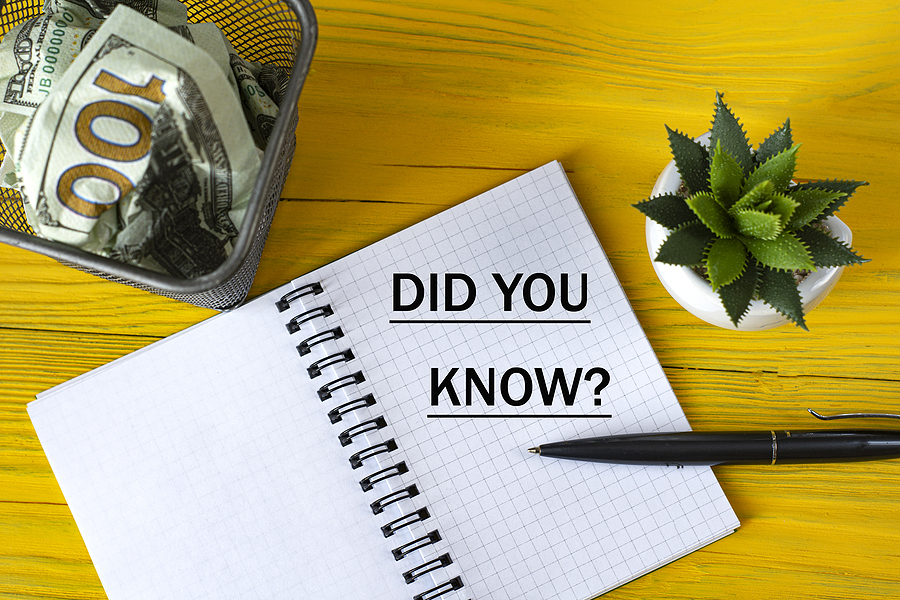 Full payment is not always requested by the collector
Speaking of paying off a debt in full, that is not always the way it works. If a consumer is having challenges meeting their financial obligations, a collector asking for full payment on the spot is not the best course of action. Once a consumer is willing to have a respectful conversation with a collector, and that professional can determine why the bill is not paid, most collectors have the authority to create some type of payment plan that a consumer can commit to.
It's not always the best time to collect a debt
If a professionally trained collector gets an angry consumer on the phone, and that temper persists, that collector may determine that now is not the best time to resolve this matter. Nothing productive will come out of a heated conversation and that collector may determine that it is best to revisit this conversation at a later date.
When cool heads prevail, a resolution can be created.
Debt collectors get compliments from consumers
You may have a difficult time believing this, but when a debt collector can legitimately assist the consumer in resolving a debt, and they do it tactfully and respectfully, many times before the conversation is ended, that consumer will thank the collector. Here at American Profit Recovery, it happens daily. We are hired by a business that has not been paid for its services, but we have a legitimate interest in helping the consumer at the same time.
For many, it is hard to grasp that concept but are collectors are here to help a consumer get out of a difficult financial situation. Many consumers do not know where to turn when they are struggling with their finances. A debt collector professionally trained can spend time with that consumer and help them move ahead.
In the year 2020, our team logged well over 3000 compliments given to them by the consumers they were calling.
The collection industry has viable career paths
We do not operate in dark basements or smoke-filled rooms. That may be the image of some have of this industry, but it just isn't that way.
The debt collection industry offers many people incredible career paths if they want. Collectors serve many purposes. They help a business that is struggling with cash flow, they assist consumers in getting back on track and they contribute immensely to the overall economy by putting money back into the hands of those businesses and consumers.
Here in American Profit Recovery, we offer extensive training to our team, some of the best benefits they can find, of a culture of values, and a place to grow. We were founded in 2004 and we still have team members that joined us right from the beginning.
We take care of our communities
We won't speak for every collection agency but here at APR, being involved in the community and supporting charities and families have been part of our mission since the day we were founded. We have helped veterans, we've raised money for Breast Cancer Research, we've adopted families during the holidays and we've dedicated countless hours improving state parks. We believe is it our obligation to support our communities and our employees have embraced this concept fully.
Do we call people to collect money? Yes.
Do we have difficult conversations sometimes? Yes.
Are we proud of what we do? Absolutely!
Need to discuss your debt collection needs with APR?  Call (800) 711-0023 or use the form below to request more information.
Share This Story, Choose Your Platform!