The size of your business does not matter when it comes to accounts receivables. If you are running any type of business, accounts receivable management is part of managing a business that has positive cash flow. Paying attention to AR management is a critical component of keeping any business alive.
Because we are part of the process of managing accounts receivables for large businesses as well as small organizations, our experts have a pulse on what you need to know to ensure that internally you're doing everything properly and when situations arise where you are not getting paid, to understand what assistance is available to you in the form of a third party.
Our experts here at American Profit Recovery have some advice for your organization about how to review the basics of accounts receivable management.
What is accounts receivable?
We told you we were going right back to the basics so here we go. In short, accounts receivable is the money that is owed to your organization from customers and clients for work that they have asked for, and that you have provided. As far as accounting is concerned, accounts receivable is listed as an asset to your business. In other words, you did the work, and your customer now owes you the money.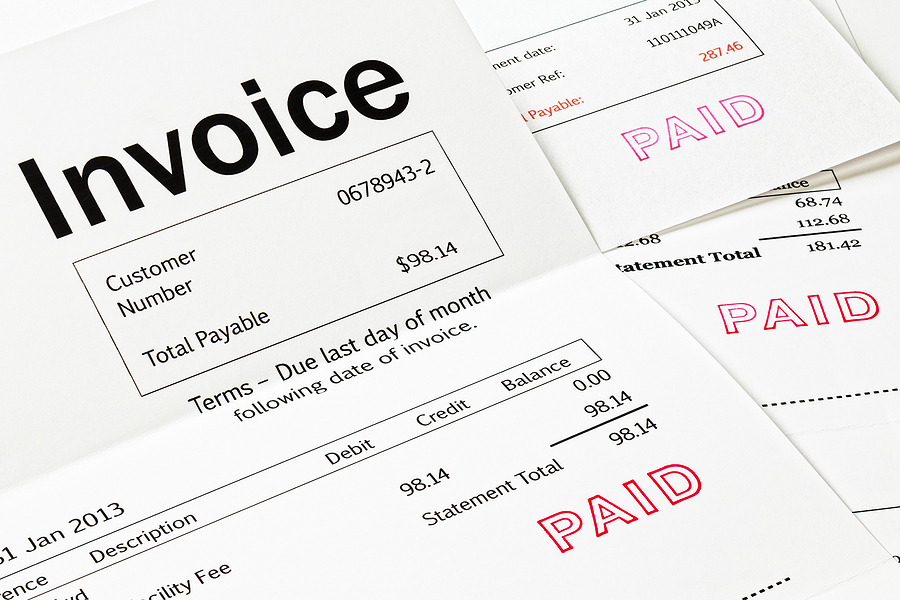 How to improve the management of your accounts receivables
The first thing you and your team need to do is to go right back to the beginning of the customer journey. And the best way to do that is to review how you communicate to customers about pricing for your services as well as how and when your organization expects to be paid. You can minimize the chances of late payments and disputes by offering as much clarity as possible at the beginning of a relationship with a customer. Put your payment terms in writing and make sure everyone on your team understands that the client needs to review this.
Improving your invoicing methods
If you're going to improve the way you invoice customers, there are a few items to consider. The first and the most obvious is to make sure you are invoicing on time. This is the advice we give clients most often but it is the most basic in terms of accounts receivables. Once you understand that your invoices need to go out on time, review the content of your invoices. Sometimes it's a good idea to provide as much detail as possible so your customer has no confusion over what is owed to your business. The other item to consider is how you are sending your invoices. Are you sending them by mail, email, or in the case of some of our landscaping clients, are you leaving that invoice at the door? It's a good idea to review how you are issuing invoices.
Collecting payments-is there room for improvement?
As a collection agency, we can create urgency by the sheer fact that a customer's account has been sent to collections. But internally your business can create urgency by offering multiple forms of collecting payment. Of course, the paper check isn't going away anytime soon. But there are many other ways as we are sure you are aware of that you can implement. There are physical credit card terminals and there are payment portals you can add to your website. And if you work with a provider, you can even accept other forms of payment such as Apple Pay.
Taking the next steps in your accounts receivable management
Even if you offer countless ways for a customer to pay, you will of course encounter situations where that consumer is not prepared to pay you. Other reasons can include a dispute over the services you provided, or that customer just doesn't have the funds to pay your business. There are several other reasons as you can imagine but the important aspect of this it's how you take that next step in your AR management.
As you look to improve how you manage your accounts receivables, make sure you have an internal plan for following up on invoices that remain unpaid. That includes reissuing invoices to customers, sending statements, and then gentle reminders by phone. It's important to be diplomatic when picking up the phone and asking a customer to pay you. You will always get better results by being nice.
Getting third party assistance for your accounts receivables
Part of a well-rounded accounts receivable management program is having the tools in place for customers that do not pay. There will be a point where you will not resolve these matters internally and you'll need to seek out professional help in the form of a debt collection agency. If your business is hesitant about using collectors, understand the value a reputable agency can provide your business. Professionally trained collectors get your customers to the table, get an understanding of why they have not paid, and can improve your cash flow even by creating payment plans with your customers.
Does your organization need help to improve your accounts receivables? Contact our experts today and book a free consultation!
Need to discuss your debt collection needs with APR?  Call (800) 711-0023 or use the form below to request more information.
Share This Story, Choose Your Platform!