The year 2020 has been a long and stressful road for so many in business. We are sad to see what this past year has done to so many companies that appeared to be thriving at the beginning of 2020. While many businesses can understand and prepare for the ups and downs of the economy, we have yet to find anybody with a plan for what a pandemic could do to business.
Now that many of us have learned several lessons from the past 12 months and a vaccine seems to be on the horizon for most of us, it is time for us to buckle down and survive the coming months to be better for 2021 and beyond.
As a collection agency serving large and small businesses, we have seen the organizations that have struggled, and we have also seen the ones that continue to do well during these times. Some companies have thrived during COVID-19, and they have taken specific steps to continue operating.
Here are a few items for your team to focus on in the next several months so your business can once again thrive.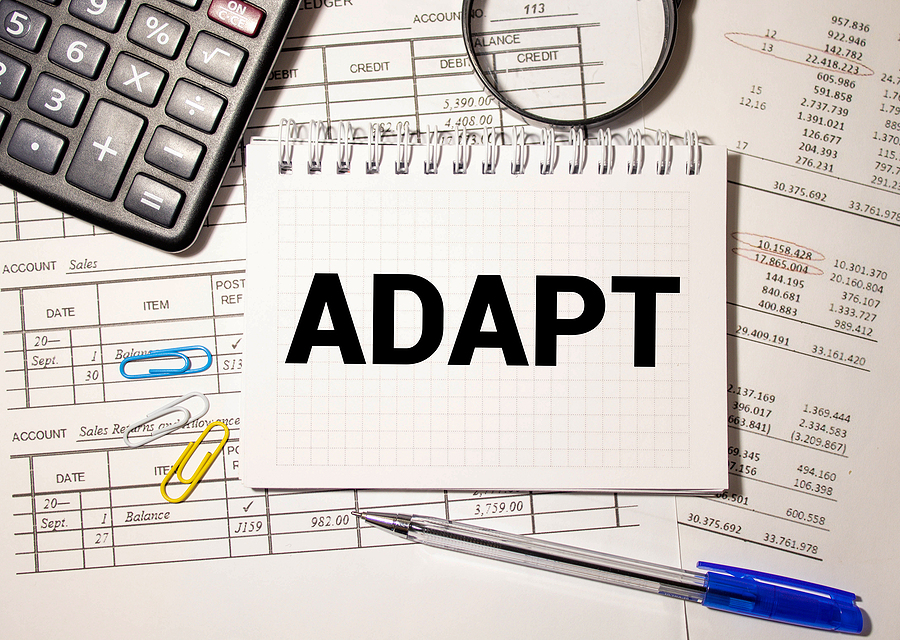 Take a hard look at your business expenses.
If you have not done a thorough review of every business expense you have, it is not too late. And if you have closely monitored your business expenses, you can still find areas for adjustment and even cutting. Even if it is temporary, look at the costs that could be modified. Expenses that could be reviewed and modified include your Internet and phone contracts and office supplies that could be unused. If you have subscription services that your business uses, go through your books and find the ones that are either underutilized or not used at all. Consider canceling these temporarily or find a way to adjust the fee.
Another common expense is credit card fees. There are many options available to you when it comes to processing payments and credit cards. And if you look deep enough, you may be able to find a better deal. If you are dealing with a high volume of credit card transactions, even the smallest adjustment could add up quickly. This is something you should review periodically whether we are in a pandemic or not.
The best advice we can give you is to sit down with your bookkeeper or your CPA and review everything. As we navigate COVID-19 over the next few months, watching every penny that comes in and out of your business is vital to surviving and thriving.
Review your receivables.
If your business does not have a firm grip on how and when customers are paying you, it is time for a thorough review. And it would help if you considered third party assistance in this area.
As part of your review with your bookkeeper or CPA, conduct a complete analysis of your accounts receivables: review who owes you money and the age of any delinquency. Once you understand a complete overview of your receivables, it is time to double down on following up. Maybe you have resisted following up because of COVID-19, but if you have outstanding invoices and money is owed to you, you have a right to pursue those funds.
Following up on invoices during COVID-19.
There is no reason you should not follow up on late and unpaid invoices, even during a pandemic. If a customer has contracted with you for products or services, they still owe you that money regardless of the time we are living in. The way you follow up can make an enormous difference and whether you will get paid and keep that customer for future revenue.
Surviving economically during a pandemic will require you to pay close attention to your customers' treatment. Diplomacy, tact, and a willingness to be flexible will be the keys to getting customers to pay and surviving as a business.
Emotions are running high for all of us. Your business may be struggling and your customers the same. Some may have asked you for services, and then their financial situation turned drastically quickly. We recommend never getting emotional when asking your customers to pay and be thoughtful with the words you choose. As a rule, be nice, seek to truly understand their situation, and be flexible in crafting an agreement for them to pay you back. And be diplomatic. That means finding a way to get them to the table to have this discussion
A collection agency as a proactive tool.
Using a collection agency for your business should never be a last resort. Rather, it should be part of a comprehensive accounts receivable strategy to improve your business's financial health and improve cash flow. You should also not be afraid to create some urgency about being paid or utilizing a collection agency's services during this COVID-19 era.
At the beginning of the pandemic, the collection industry needed to prove that they were a valuable tool in bridging communication lines between a business and consumers. Many thought using a collection agency was not the right thing to do during such times. But in fact, it was the perfect way to open a dialogue with your customers and layout solutions to payment issues.
A reputable debt collection agency can be a great partner in your business. The key to making this work is to use them proactively and not when invoices are 6 to 12 months old. Accounts aged 60 to 90 days can be sent to a collection agency as part of your receivables program.
If your organization needs assistance during these tough times, contact our team today for a free consultation. Find out why our system of debt collection can make all the difference for your business. 
Need to discuss your debt collection needs with APR?  Call (800) 711-0023 or use the form below to request more information.
Share This Story, Choose Your Platform!