By Sabrine:
New Year's is exciting not only because of the resolutions and goals we set for ourselves but because it means American Profit Recovery's Annual Reward Ceremony is coming up!! This is my favorite time of year when the top performers are announced and rewarded for the amazing work they did the year prior.
Some of the rewards given are: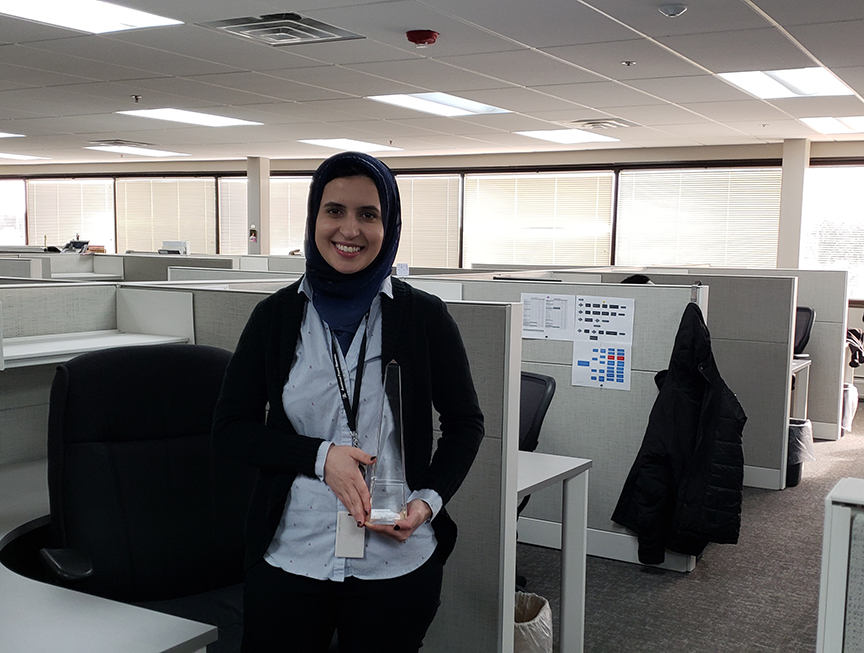 The Corporate Citizen Award
Rookie of the Year
Collector of the Year
Manager of the Year
Sales Rep of the Year
Our goal each year is to improve and to help more consumers resolve their debts resulting in clients putting money for their work back in their pockets. This motivates us to do our best and benefits ourselves, our clients, and our consumers because they receive the best versions of ourselves.
I am consistently motivated by these rewards throughout the year. I enjoy hearing my name being called and holding a trophy with my name on it and my accomplishment. It's a great time when all departments come together, and funny pictures and videos are taken throughout the year are shared with laughs and gifts.
I started off as Rookie of the Year my first year and have maintained Collector of the Year these past four years. I plan to continue this legacy year to year and look forward to the many rewards to come. Seeing the results of my hard work and how many consumers I have helped makes my job much more rewarding.
A part of my New Year's Resolution each year is not only to eat healthy and live a healthier lifestyle, but to make the most impact in collections and improve annually. It's going to take a lot of work for someone to take my title from me because I won't go down without a fight!
Looking for a new and rewarding career? Check out our career page. 
Need to discuss your debt collection needs with APR?  Call (800) 711-0023 or use the form below to request more information.
Share This Story, Choose Your Platform!