Our economy is changing, and you need to be ready!
If your business has thought about hiring a collection agency to improve cash flow, but has never made a firm decision, you'll want to listen up. Economic conditions are changing rapidly, and your ability to weather the shifting conditions could rely on just a few basic principles and techniques in your business. If you don't get ahead of the moving economic landscape that is taking shape in our country, you will look back and wish you decided much sooner.
As the economy continues to change, here are several issues your organization needs to consider to stay healthy and maintain positive cashflow.
Planning helps pave the way for the future
We only need to look back to when COVID-19 took over our lives. Let's take the restaurant industry, for example. Those food establishments that were quick to pivot and offer alternatives to inside dining most likely survived. Sure, it was more than that, including payment systems and beefing up online ordering capability. But the evidence shows that the restaurants that lagged behind, ended up either going out of business or selling. The same holds true for a changing economy in your industry. Delinquencies are going up and will continue to rise and if you do not have the systems in place, these delinquencies will get ahead of you.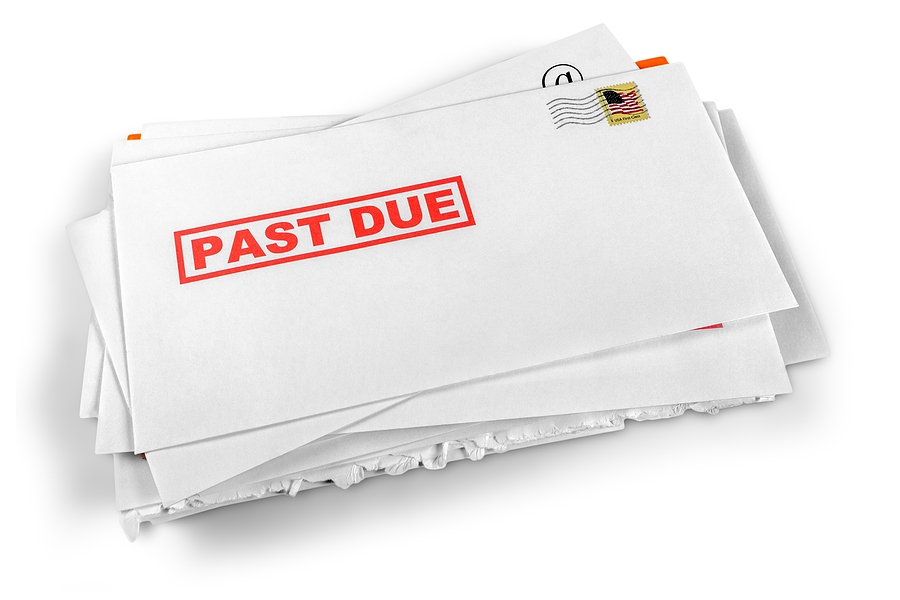 Before you hire a collection agency
We have offered this basic advice numerous times over the years. But it is an important step and getting paid on time and laying the groundwork for collection activity for non-payers. Your business needs to thoroughly review your internal accounts receivable processes. This is not something you should wait to do. The economy in 2022 is changing rapidly and you must take the time necessary to tighten up your internal accounting procedures. Get your team together including your bookkeeper, CPA and anyone else responsible for the financial health of your organization. Conduct a review and plug up any holes that your team finds. If required, implement new procedures or tighten up payment expectations and deadlines.
But most of my customers pay on time…
If you have had customers who have historically paid on time, congratulations. If you have solid accounts receivable procedures, laid out expectations and have enjoyed timely payments, what more can you ask for? But when the economy changes and families are affected by economic conditions, the habits of paying bills begin to change. You may have enjoyed on-time payments from certain customers for long periods of time. But that doesn't mean you should not prepare for the future. Even the best customers fall on hard times, meaning some of them will need to choose what they pay and what they will put off.
A changing economy requires diplomacy
We have seen historic inflation and rising prices in 2022. And those conditions affect every family. Sure, some people can absorb these price increases more than others but the fact is, everyone is paying a lot more for basic products and services. If you run a lawn care company, you know this all too well. Your company has no doubt seen for example, fuel prices increase. And at some point, you have probably made the hard decision to pass these increases on to your customers. Consumers have a more difficult time meeting their financial obligations when we see inflation. Some get creative, and others just continue to put off paying their bills. Because there are clearly more hardships in American families during a down economy, being diplomatic and tactful when you're trying to get paid, is all more important.
Hiring a collection agency accomplishes many goals
If you want to extend that diplomacy with your customers, hiring a reputable collection agency with well-trained debt collectors is a smart choice for 2022. Long gone are the days where a debt collector would just demand payment and ignore the overall financial health of a consumer. We have been doing it here for many years and the collection industry as a whole has been embracing a more tactful approach in working with consumers. For example, our team of debt collectors makes it a point to listen to the consumer and understand their situation. Listening allows both parties to come up with a resolution to the debt and a path forward, Considering many variables. It ends up being a collaboration to solve the matter.
You don't want to lose customers during a down economy and a collection agency can help you preserve your existing customers. That may sound counterintuitive but when your customers are afforded the ability to work things out with a professional, they are more likely to continue to do business with you because you treated them fairly when they needed it the most.
And of course, one of the most important goals a collection agency accomplishes for your business is improving cash flow and making it more consistent. Even if your late-paying customers are put on payment plans, it slowly increases your organization's cash flow and minimizes the fluctuations between good and bad months.
Your organization cannot afford to wait until it is too late to implement the services of a debt collection agency. Conditions can change rapidly and you can find yourself seeing an increase in delinquencies in a very short time.
Contact our team today, schedule a free consultation, and get ahead of the changing economy!
Need to discuss your debt collection needs with APR?  Call (800) 711-0023 or use the form below to request more information.
Share This Story, Choose Your Platform!