Cash flow is the backbone of any business, including yours. It does not matter the size or nature of your organization. Without healthy cash flow, your business will suffer in many ways. Staying on top of this and ensuring your business is always working in positive cash flow should be one of your top concerns if you are running any size business.
As a collection agency working with large businesses and small organizations, we tend to be on the front lines of helping these companies improve cash flow. While many we work with take a proactive approach and have a robust accounts receivable program, we find many companies utilize debt collections when they cannot resolve that issue with their customer on their own. Healthy cash flow means an accounts receivable program that operates smoothly on several levels.
Here are a few aspects of cash flow you should always pay attention to.
Using a collection agency should not be the last resort
One of the old ways to finally get your customers to pay was to try at length with internal methods. Sending statements, calling endlessly, and in some cases getting angry. While we do recommend your business have internal procedures for late-paying customers, including regular statements and follow-ups, you should also have a relationship with a reputable debt collection agency. They should not be used as a last resort and never be used to get rid of a customer. In fact, just the opposite.
Finding an agency that understands you need to keep your customers is very important. This involves getting your agency working for you much sooner in the delinquency and making sure they are treating your customers with tact and respect. More and more companies in the collection industry understand that they can be a vital tool for your business much sooner in the collection process. So if you have an ongoing need for collections, it's a good idea to have an agreement with reputable collectors.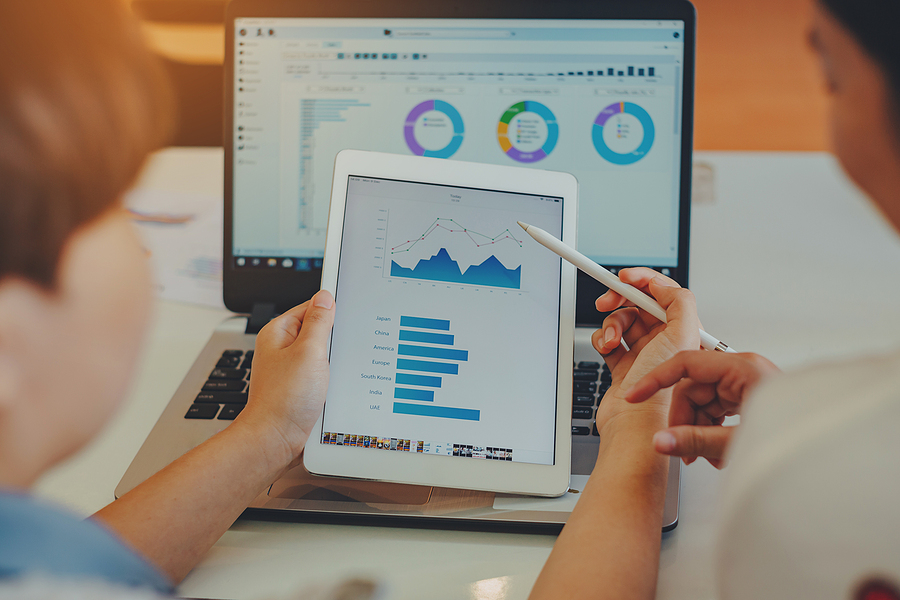 Do not be overly aggressive about future cash flow
You have probably heard the saying about "waiting for the check to clear." And that's the way you need to approach cash flow in your business. Just because you served a client does not mean you will get paid on time or even in the next couple of months. When it comes to cash flow, you need to plan that a certain percentage of your customers will pay late or not pay at all. Your accountant should know this but if you are projecting cash flow for your company, be conservative.
Understand the aging of your invoices
When our team works with companies and conducts an analysis on accounts receivables, we discuss their invoices' aging. Understanding the amount of time invoices have remained open from the time you sent them is important to understanding your cash flow. Your report will show you how long and the number of outstanding invoices, and if you dig deeper, you can find the customers that are consistently late and need to be reminded to pay. If you extend any credit or in other words, bill after the time of service, you need to understand the aging of all your invoices.
Negative cash flow can damage your business
The biggest reason you should not ignore your business's cash flow is that it can damage your company. Positive cash flow allows you to meet your obligations as well. That includes payroll, paying your bills on time and meet any other operating expenses for your business. When you cannot pay your bills, your business credit will get damaged, which can cost you money in the long run. It could also damage your equally important reputation. If you let it go too far, you may even have challenges meeting payroll, which could be a disaster for your business.
Get help managing your cash flow
The help you need when it comes to managing your cash flow is out there. More and more accountants are now offering what they call business advisory services. They do more than preparing your tax return. They work side-by-side with you, and they dig deep into your books to identify any issues that could damage your company's financial health.
Help also comes in the form of having a relationship with a reputable debt collection company. We mentioned this above, but if you have customers, you will have some that will not pay on time. Using the right agency will improve your cash flow and help you keep those customers for future revenue.
Do you want to learn more about how we have helped countless businesses nationwide? Contact our team here for a free, no-obligation consultation. We can show you how a low cost and diplomatic program can help you get on a path to healthier your cash flow. 
Need to discuss your debt collection needs with APR?  Call (800) 711-0023 or use the form below to request more information.
Share This Story, Choose Your Platform!