You might not think to place the words collection agency and compliments in the same sentence, especially when it comes to the consumers debt collectors are calling. But let us take a few minutes to explain to you why those two do indeed belong in the same sentence and discussion.
We have been tracking consumer compliments for well over a year now. And to confess, if we knew how much of an enormous impact it was going to make on our company and our team, we would have been doing it a lot earlier.
"Thank you so much. I appreciate you being able to work with me and work around everything that's going on."
"Thank you for working with me and helping me out with this."
The above are actual compliments given to our professional collectors because of how they were treated and how they helped that consumer out of a financial situation dragging them down. And there are many more. In 2020, we had almost 3,500 compliments from consumers that had been on the receiving end of a communication from our professionals here. Yes, even during a pandemic, consumers were thanking debt collectors because they helped.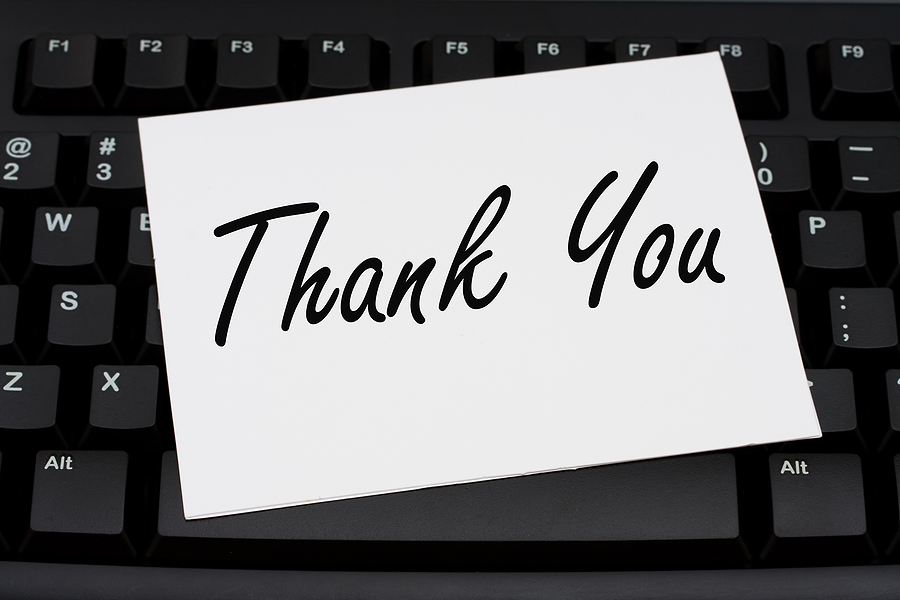 Collection agencies help consumers
Yes, a company hires us to help them get paid for their services. When they have trouble getting their customers to meet their financial obligations, that's when companies like ours step in to offer our help professionally.
However, every day, we are helping consumers out of financial situations that are causing them stress and affecting their lives negatively. Many people have the image of a debt collector getting a consumer on the phone and demanding payment on the spot. But that representation is incorrect and not accurate. First, a collector needs to determine that the overdue bill is accurate and that person's responsibility. Once they have determined that, our collectors seek to understand the situation the consumer is in and working together, they come up with a resolution.
Countless times, a consumer does not know where to turn and how to handle their debt. By having a conversation with our collectors, they can begin to see how they can get themselves out of a bad situation. We spend as much time as needed on the phone to help consumers sort their finances out.
"Thank you so much you are a very kind person, especially for being a debt collector."
Compliments dispel myths
The public still negatively views collection agencies. They may have had a negative experience with the collector in the past or have seen media coverage of companies that do not operate ethically on news programs. And many politicians also fail to understand how important the collection industry is to our economy and the businesses that rely on prompt payments to stay profitable and meet their obligations.
When we can show the countless compliments that we have received from consumers that have been sent to collections and how they were treated with the dignity and respect they deserve, we begin to change the perception of what our industry is all about. We never demand full payment on the spot, we never asked somebody to hand over their last paycheck, and we certainly do not ask consumers to empty their bank account to pay one bill. These impressions of the collection industry are just not true. The businesses that have hired us do not want this treatment of their customers to be anything but cordial.
Compliments humanize our team
We are proud of the team we have assembled here at American Profit Recovery. And we believe that the same team is pleased to work here. We have been rated one of the best places to work for over ten years in a row, and you only get that when you have a team dedicated to their career and leadership that allows those individuals to do their job.
These individuals are humans just like the rest of us, dedicated family members, and even role models in their community. Our team has spearheaded efforts to help veterans, raise money for Breast Cancer Research and have supported countless struggling families over the years provide for their children during the holiday season.
Consumer compliments show that collection agencies can treat consumers with respect and that two thoughtful human beings can spend time on the phone and come up with a resolution to an issue. Our collectors have a job to do and they do it well, and they go home to families just like the rest of us.
Helps with employee morale
Like any industry that deals with the public, not every interaction will go smoothly and cordially. While we receive thousands of compliments each year, our collectors interact with a fair number of consumers who are not interested in respectably working with us. But keep in mind in most businesses, you will get a percentage of angry customers. But it's the customers and consumers that appreciate your time and your willingness to help that allow you to keep your head high.
We need to track compliments from consumers because we need to continually show our team their job's primary role is to help people. Help the business that hired us and help the consumer get out of a bad situation. Being a debt collector is not a job you take as a last resort. It is a credible career path that many have chosen, and they are proud to do so.
When a collector wraps up a call with the consumer in debt and hears this, -"I appreciate that both of you were very easy to understand and were very pleasant about the matter" those words matter to that employee.
Need to discuss your debt collection needs with APR?  Call (800) 711-0023 or use the form below to request more information.
Share This Story, Choose Your Platform!