Your company has done the work, you feel like the client or customer was satisfied with what you've done, and you've done your part and sent an invoice for the work provided. Most of the time, you see a check in the mail, or they arrange for other types of payments such as a credit card.
Other times, it feels like an endless waiting game to get some clients to pay. After a certain amount of time, you realize you may not be getting paid for the work you have conducted, and it is time to get a little more assertive to get that bill paid.
However, we find many companies both large and small businesses can make some critical mistakes when trying to implement collection activity for unpaid invoices. They may feel some of these are the right thing to do but making these mistakes can often make it more difficult to resolve the debt.
Here are just a few mistakes not to make when you need to collect money from customers.
Getting upset when customers do not pay
If you are running a small business, then this one is so hard to do, but you must do your best not to take unpaid invoices personally. Running a small business means you have cultivated close relationships with clients and when they do not pay, a natural reaction is to get upset. We've talked to many business owners over the years, and they feel betrayed, disrespected, and let down because customers will not pay. But try hard not to get angry and treat this like a business transaction.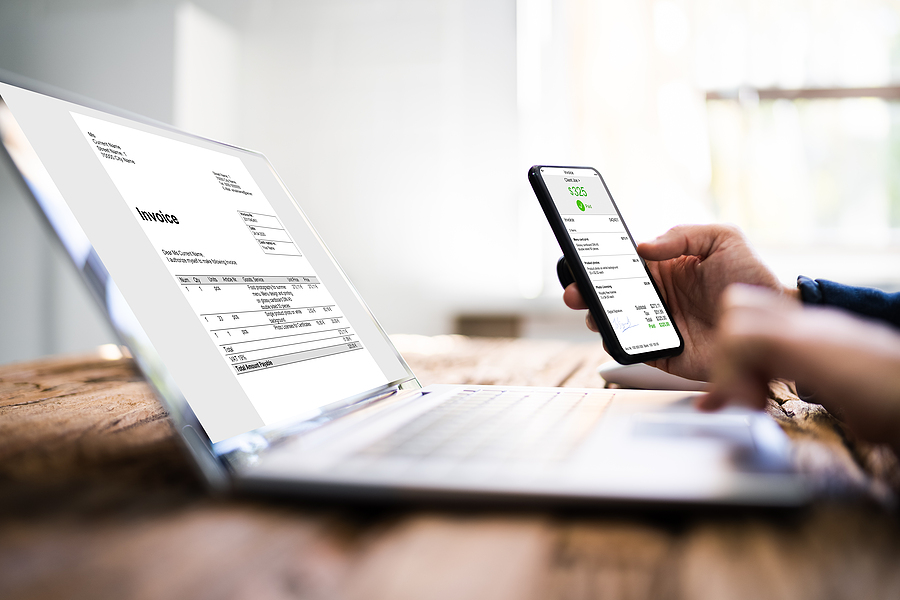 Waiting far too long to implement collection activity
You may think you are doing the right thing in trying to resolve this internally for months on end but in a lot of cases, waiting too long makes it much more difficult to resolve the unpaid invoice. We understand you're trying to be nice, and you don't want to lose that hard-earned customer. But at some point, your customer needs to communicate with you and to show you they can pay you something. If you wait too long and continue to send invoices month after month without implementing some type of collection activity, it will increase the chances that you will not get paid at all. Never wait more than 90 days to implement some type of debt collection activity.
Ignoring regular communication with customers
If a customer does not pay you on time, you must follow up with regular communication. We always say you need to invoice on time and that needs to be a foundation you set in your business. But when customers do not pay, you also need to schedule a time to follow up with those that haven't paid. That includes regular phone calls that serve as a gentle reminder that you require payment and issuing paper statements through mail or email. If a customer has not paid you and you never follow up until after 90 days, your habits have made it more difficult to collect that money.
Put invoicing and follow-ups in your calendar and stick to a schedule.
Treating your hard-earned customers poorly
We have a fundamental belief here that everyone regardless of whether they have paid or not should be treated with dignity and respect. You never know what someone is going through including your customers and their inability to pay may be a deeper issue. Treating customers poorly that have not paid you or even threatening them is sure to backfire. Always treat them with as much respect as possible and seek to understand their situation. We know you need to get paid but disrespecting customers will lead you to lose that customer in the end. If you can resolve the matter with your customer diplomatically you may just save that relationship. And they may be going through a tough time financially so you should treat them with care to preserve that relationship and ultimately get paid for what work you performed.
And if you are looking for results, you'll see more money come in the door if you're more cordial about the way you collect it. Demanding money with anger in your voice will not produce any worthwhile results. Treating people with dignity is not only the right thing to do, but it's a better way to get some type of payment in the door.
Not using a collection agency when you need to
Some businesses may be hesitant to contact a third-party collection agency to help them, but it can be one of the best decisions your business can make. Hiring the right collection agency will produce results and it will preserve those hard-earned relationships you have with those customers. The right agency will save you a tremendous amount of internal resources including staff time and money, and a professional debt collector can negotiate on your behalf, improving cash flow almost immediately.
Don't be put off by the idea of hiring a collection agency to help with your business. If you choose the right agency, it will be a smart investment and help you build back the cash flow you desperately need.
Need to discuss your debt collection needs with APR?  Call (800) 711-0023 or use the form below to request more information.
Share This Story, Choose Your Platform!